This offensive play is simple but effective way to get your bigs the basketball.
Very simple play to get your bigs a Layup.
A. Very easy to coach and easy for players to understand.
B. Works on a lot of fundamentals.
C. Screens, bounce passing, layups .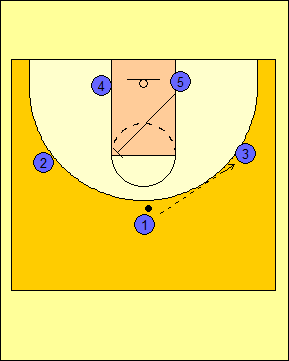 Point passes to one of the wing. Forward on the same side of the pass runs to the opposite elbow.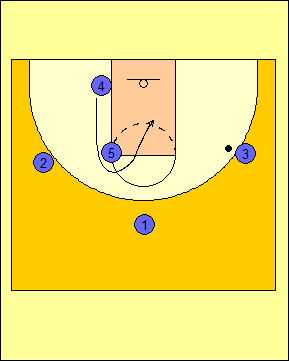 The weak side forward uses 5 to hook around through the middle of the key.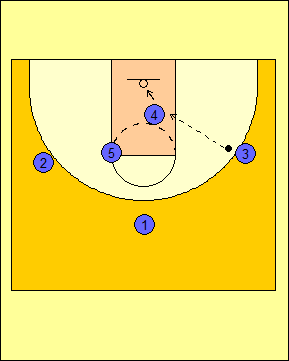 Wing passes to 4 for a layup. If 4 is not open, have #5 cut through the middle for the same layup play.